We Foster

your business growth
By providing great software development services and implementing best software practices, we help you go from an idea or simple Prototype to a Remarkable Product.
In a 30 minutes remote meeting you can introduce us your business, the ecosystem and your technology. We will be able to share our knowledge and advise you on the best technical solution and practices. 
If you need software development services or if you only need some technical guidance. The team is glad to help.
Myths and Misunderstandings in building Software Products.
Misconceptions commonly arose from an industry, sector or simply circumstances. Although some are true at some point, the advancements of the industry, technology and tools leads others to become myths. 
These misconceptions might be mind blocking in some cases. When concerned about software products, the myths revolve around four main themes:
The Best way to Develop a Product or a Project
The Software Development Process
The Developers
The Product
Sales forecast to the healthcare market.
TechRivo empowered an industry leader in the healthcare market by providing bespoke software development services and building a customised solution for their sales forecast tasks.
Building software might be compared to building a business or developing yourself as an entrepreneur. After all, the three of them are development projects of some sort that need methodic planning.
The software development plan elaborated in the article is the journey to get your software, your online business and yourself to remarkable levels.
What our clients say about our services
.
TechRivo's automation solution allowed us to gather ten times more data, meeting expectations. They were communicative and transparent throughout the process. Overall, their availability, flexibility, and commitment to the client's success were impressive.
TechRivo has successfully delivered functional software in a timely manner and within the budget. The team has been open to questions and good at probing. Their ability to listen to the requirements needed has stood out in the partnership.
TechRivo has successfully delivered a fast and easy-to-use solution, meeting expectations. They've facilitated a productive partnership through a communicative and responsive approach. Overall, their high-quality work is impressive.
The partners who witness
our path.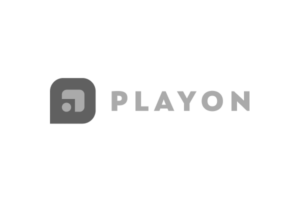 Decent work and Economic growth.
We embrace one of the 17 United Nations Goals to Transform the World by Fostering and Promoting development-oriented policies that support productive activities, decent job creation, entrepreneurship, creativity and innovation, and by encouraging the formalization and growth of micro-, small- and medium-sized enterprises, this goal has become core to what we do.