The best remote team for your project.
To decrease company workload and alleviate pressure on in-house staff, more and more businesses are turning to third-party vendors for development solutions. Outsourcing services are growing in popularity because of their numerous advantages, some of which you can find below.
Outsourcing software development advantages.
Outsourcing saves money for businesses as it's much cheaper and easier to hire talents online using different platforms. You don't need to host interviews with candidates, onboard employees, integrate them into corporate culture, and cover common expenses associated with in-house staff. In fact, reduced costs are often considered to be a crucial reason for outsourcing. Cutting expenses can significantly benefit your organization, enabling you to channel free funds into other business areas.
Flexibility in responding to occurring changes is vital for company growth. To thrive in a competitive environment, businesses need to take action that addresses new issues. Sometimes, projects require extra expertise or more resources, which results in additional work. In this case, the solution can be to outsource some responsibilities to TechRivo. Basically, vendors can increase company flexibility and make scaling simpler.
Access to first - rate capabilities
Great business success requires innovative thinkers and cutting-edge resources that are not always accessible in your region. However, outsourcing is a way to connect with the world's best specialists, no matter how far they are based. Collaboration can take place even if developers reside on another continent. You have the whole world to explore talents and hire the brightest candidates. Luckily, it's not a problem today to connect with partners during the outsourcing process and ensure productive teamwork using video chats and online project management tools.
Hiring software developers is a complex process that involves a number of steps requiring pretty much time. But it gets far simpler and faster when using TechRivo outsourcing development services because you don't have to find specialists with a diverse skill set, you only need to pick experts whose capabilities suit a particular project. What's more, you avoid such time-consuming hiring stages as training and onboarding new employees. As you might understand, this approach is much easier and faster to implement.
How development outsourcing works.
Typically, the process of outsourcing software development includes 5 stages. At the first stage, the TechRivo team carefully analyzes your business goals and technical requirements for the desired solution. Next, experts plan the work to be done and evaluate its complexity. While developing a solution, specialists create reports after each step, test and debug systems and sometimes suggest enhancements.
All in all, by using outsourcing services, you can completely delegate the responsibility for development activities and cover the lack of resources or expertise. If you need an IT product for the healthcare, auto & transport, finance& banking, e-learning, or media industry, TechRivo specialists can create it for you.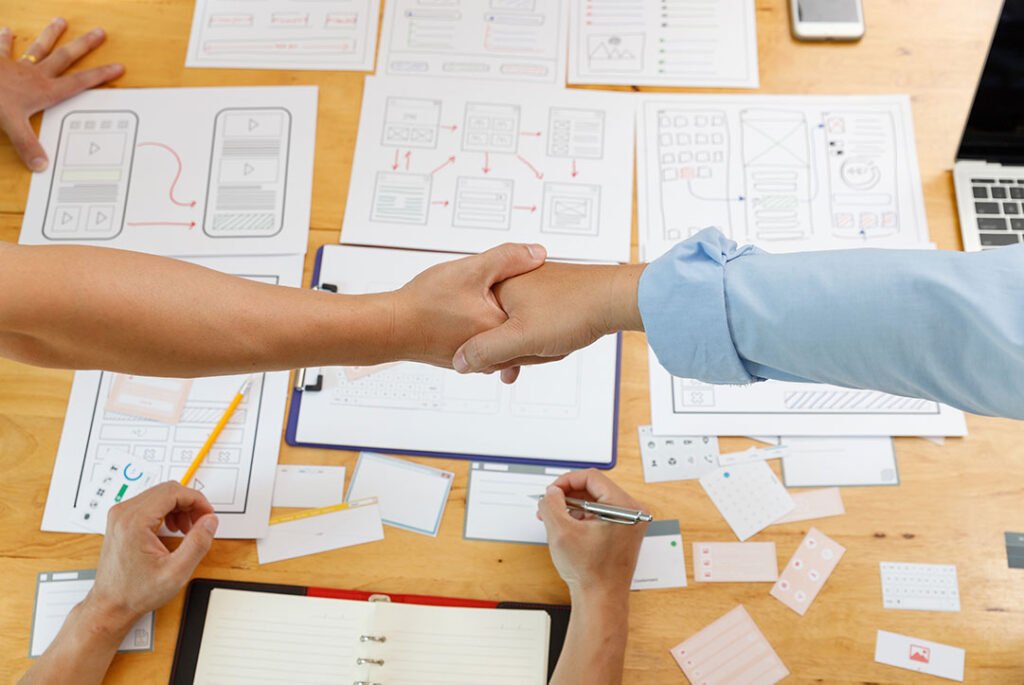 Outsourcing brings many benefits to businesses: helping them to cut costs, save time, scale projects, and hire world-class experts. This approach can be successful only if both partners are willing to adapt to each other's visions and needs.
Get your free consultation
Do you have any doubts? Or do you know where to start?
Ruben Rodrigues, Founder & PM