Ensure a robust launch of your product through TechRivo's MVP Software Development
Validate your business ideas and build MVP versions of your desired products with the help of our software development specialists
Our Custom MVP Development Services
TechRivo specialists know how to turn your boldest ideas into viable products
Enter the MVP development process with everything you need to achieve success. Gain support from TechRivo tech experts to conceptualize product vision, receive quality data from technology and market analysis, as well as a detailed estimation of the time and effort required for your MVP app to be delivered.
Delegate the development of your MVP solution to our experienced MVP development team. From the early steps to the very end, our experts will take your project through every challenge effortlessly and create all conditions for you to validate your ideas and test your theories in practice.
Stages of MVP Software Development
We carefully assess your requirements and power up step-by-step development to deliver a successful MVP project which will have the potential to grow into a bigger, stronger digital product.
The discovery phase is a must-have stage for the further success of the minimum viable product development. We run an in-depth analysis of the market, competitors, technologies, and users to come up with preliminary documentation, plans, and prototypes we will use to build the MVP efficiently, saving you time and resources.
We focus on designing user-friendly, intuitive interfaces backed up by a thoroughly thought-out user experience journey. We tailor every element in a way it would work well for the idea validation you are pursuing and will give you a clear image of user behavior within your solution.
Our developers dedicate their vast MVP software development experience to building and testing a bug-free, functional solution. We follow Agile methodology to ensure flexibility, adaptability, and high product quality and deliver business value to your project with every action we take.
After the initial launch, we are ready to proceed to support your solution, altering it according to the feedback you will gather from the initial users and developing it further into a more mature system or expanding its functionality. We will help you to handle any disruption that happens with your developed MVP solution.
How We Develop MVP Software
We offer different cooperation models for a better customer experience, so you can pick the one that will fit your needs the most.
We become your long-term partner and take care of the core tech aspects of your product or business. This model fits businesses building software products with wider scope and projects where you need to closely collaborate and synchronize on a high level with a third-party vendor.
We take full ownership of the minimum viable product development process and ensure that everything goes smoothly and according to your expectations. Our development team works under the guidance of our project manager, who stays in close contact with you to keep you integrated into the development.
Our selected developers join your team as full-time employees. They dedicate their expertise and experience to your MVP software development while staying under your management, so you can preserve full control over your processes. In turn, we are taking care of administrative aspects of developers' employment.
Value of MVP Development Services
Leverage MVP development services to expand the potential of your business.
MVP allows you to acquire a working solution much faster than any other strategy. In the shortest possible terms, you get an app you can immediately release to your users and gather feedback, instead of waiting months or even years before your solution would be fully finished.
MVP solutions allow you to test your ideas efficiently but do it in a cost-efficient manner. Through MVP development services, you get simple, but full-fledged software that can be presented to users for testing and reviewing. Such a rapid feedback gathering allows you to easily react to customers' requests and implement necessary changes without losing money or time.
MVP development services help you to use your budget more wisely. Instead of investing a lot into a system without knowing the reaction from the target audience, you can take a part of this sum and invest it into an MVP system, test it on real users, tailor it to their expectations, and get a final solution that will definitely gain success.
Tech Stack for MVP Development Services
TechRivo Industry Expertise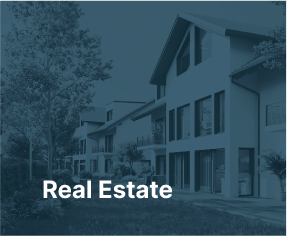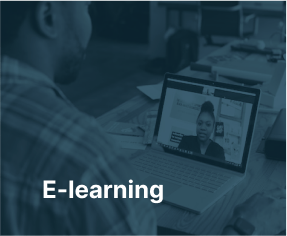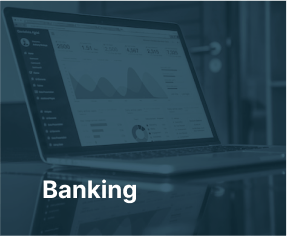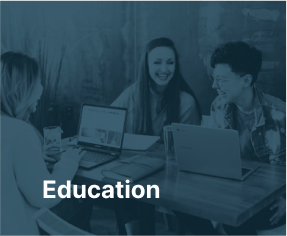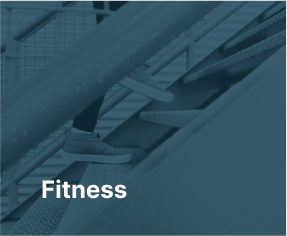 Working with TechRivo is a great experience
TechRivo is a custom app development task force. We are a group of 10 top professionals in creating software products, from design to software development. We aim to work only with a limited number of simultaneous products, which allows us to maintain high performance and high levels of fun.
The numbers are small and we do our best to keep them small.
TechRivo is a boutique mobile app development agency. Our team is rather small but consists of top professionals in their domain who deliver real value instead of merely code lines. We work only with a few clients simultaneously, which allows us to maintain high performance and quality levels.
What our clients say about our services
TechRivo's automation solution allowed us to gather ten times more data, meeting expectations. They were communicative and transparent throughout the process. Overall, their availability, flexibility, and commitment to the client's success were impressive.
TechRivo has successfully delivered functional software in a timely manner and within the budget. The team has been open to questions and good at probing. Their ability to listen to the requirements needed has stood out in the partnership.
TechRivo has successfully delivered a fast and easy-to-use solution, meeting expectations. They've facilitated a productive partnership through a communicative and responsive approach. Overall, their high-quality work is impressive.