Put mobile app development in the hands of TechRivo professionals 
We take care of every technical aspect of the mobile app development process so that you can focus on the business side of your launch
Our Mobile App Development Services
Delegate your mobile app development project to our professionals and get a high-quality solution tailored to your requirements and expectations
Leverage the unique benefits of native development to acquire scalable, user-friendly iOS and Android apps. We are familiar with the specific challenges of native app development and possess the necessary knowledge on how to approach them and fulfill your expectations to the limit.
Choose cross-platform development to reduce time-to-market and build a mobile solution universal for different platforms. Our team of mobile app developers will approach the project with extra thoroughness to guarantee consistent performance on every platform and great UX for high user satisfaction.
Mobile App Types we deliver
Whether you need an Android, iOS, or cross-platform mobile app, we apply our expertise and experience to create a solution that will fulfill your goals and strengthen your business.
High-quality native apps designed precisely for Android Mobile, TV, Tablet, and Wear, already tailored to be easily submitted to Google Play and successfully promoted among your competitors.
Fully-fledged mobile apps that consider specifics and leverage benefits of Apple's iOS, made by our seasoned specialists for platforms like iPhone, iPad, Apple Watch, and Apple TV.
Mobile app development solutions built on cross-platform technologies. Cost-efficient and rapid in development and launch, they are carefully built by our team to perform on the highest level.
We offer flexible cooperation models to every client, and this allows us to ensure close collaboration, customized mobile app development services, and a value-driven approach.
Our technical partnership engagement model is a flexible and collaborative approach to software development. This model involves a close working relationship between us, where our side provides technical expertise and resources to help you achieve your goals. We take responsibility for the technical aspects of the project, while you maintain control over the overall direction and vision. This model allows for a highly customized approach to software development, with ongoing support and maintenance provided by the vendor to ensure the success of the project.
We take responsibility for the project ownership while keeping in close contact with your side to coordinate every crucial step in our mobile application development journey. Our project managers oversee the team of mobile developers, tech architects, QA engineers, UI/UX designers, product managers, and other required specialists for successful delivery. We track and report processes and performance and take care of troubleshooting, relieving the resources of your team for strategic business tasks.
We supplement your development team with the highly trained mobile app developers you are lacking. Depending on your necessity and requirements, we pick the best developers from our bench who will join your team as dedicated full- or part-time employees. At the same time, our side takes care of the administrative aspects of such cooperation (compensation, equipment, benefits, insurance, etc.), while you get a strong expert in a shorter span of time than with traditional hiring.
Benefits of Mobile App Development Services
Why do you need mobile app development for small businesses? 
Mobile app development pursues different goals and reveals the potential of various kinds, from growing the client base to tapping into new niches. The ecosystem of mobile applications has already grown beyond merely an addition to desktops, so you have a chance to drastically expand your business presence.
Use mobile solutions to simplify the lives of your clients. The mobile app development process pushes you to dive deeper into customer behavior, and when you use this data right, you are able to bring new experiences and make interactions with clients more meaningful and valuable.
Mobile app development will preserve your place on the digital map, as nowadays the majority of clients prefer mobile solutions to desktop ones. Stay relevant to the user expectations and reach them in an environment that they use to run their business, take care of personal affairs, and interact with the world.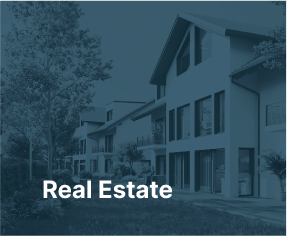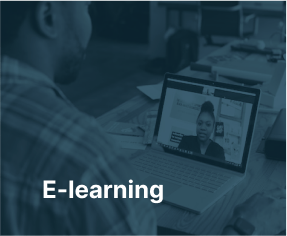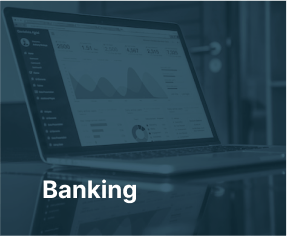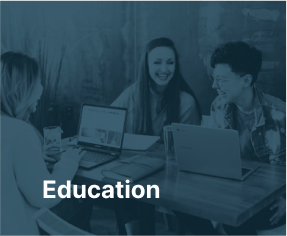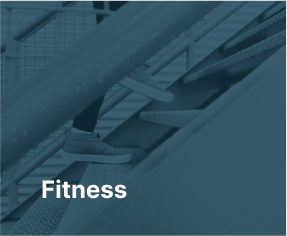 Working with TechRivo is a great experience
TechRivo is a custom app development task force. We are a group of 10 top professionals in creating software products, from design to software development. We aim to work only with a limited number of simultaneous products, which allows us to maintain high performance and high levels of fun.
The numbers are small and we do our best to keep them small.
TechRivo is a boutique mobile app development agency. Our team is rather small but consists of top professionals in their domain who deliver real value instead of merely code lines. We work only with a few clients simultaneously, which allows us to maintain high performance and quality levels.
What our clients say about our services
TechRivo's automation solution allowed us to gather ten times more data, meeting expectations. They were communicative and transparent throughout the process. Overall, their availability, flexibility, and commitment to the client's success were impressive.
TechRivo has successfully delivered functional software in a timely manner and within the budget. The team has been open to questions and good at probing. Their ability to listen to the requirements needed has stood out in the partnership.
TechRivo has successfully delivered a fast and easy-to-use solution, meeting expectations. They've facilitated a productive partnership through a communicative and responsive approach. Overall, their high-quality work is impressive.