IT Due Diligence Services
Detailed Tech Evaluation of Your Startup Conducted by Unbiased Tech Professionals
Prepare for M&A or the next investment round through a 360-degree assessment of your current technical state. Get a vision of how to optimize your tech infrastructure and enhance the significance of technology for the sake of your business.
What Is Technical Due Diligence?
Technical due diligence is a comprehensive assessment of software tech capacities that allows one to detect the strengths and weaknesses of a product. Usually, tech due diligence takes place in two main cases: 
TechRivo offers thorough technical due diligence that sums ups with a detailed report we present to the client. The report includes two main parts, one of them describing the current state of the project, while the second proposes changes directed to reduce possible risks and conceptualize further product strategy.
We provide a precise analysis of the following project aspects:
product management;

supporting tools;

software components;

software development life cycle;

security compliance.
We compare the state of your project at the moment with the state you need to grow to achieve your goals through such topics:
gap/fit analysis;

proposal of change.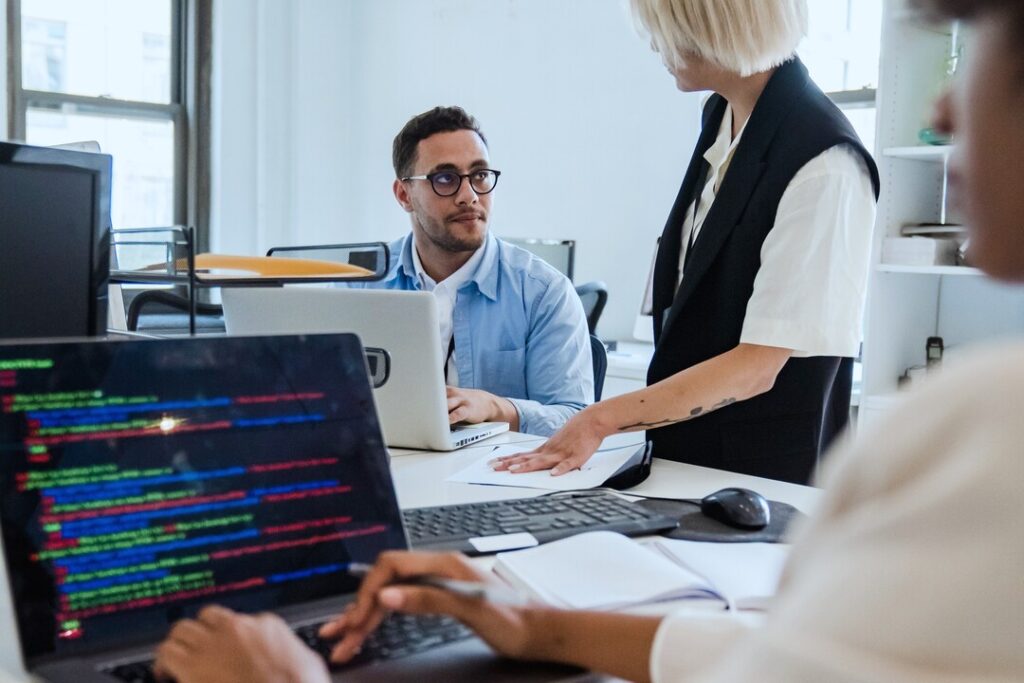 Our Tech Due Diligence Process
To dive into your operations and ensure a full-fledged picture of your whole project, we collaborate on several stages, namely:
Defining the scope of your technical due diligence
Business Workshop 
Review of relevant project documentation
Technical Workshop
Technology Evaluation (AS-IS state)
Leadership Workshop
Identification of legal and regulatory constraints
Analysis of the best options for the solution (TO-BE state)
Report generation and presentation
Tech Due Diligence Template
Download TechRivo's Tech Due Diligence template for your project.
Technical due diligence for a sports app
TechRivo partners with an US 🇺🇸 community sports company for the technical assessment of their platform.
Through the gathering and analysis of data, the team was able to provide recommendations for the improvement and optimization of their product.
Working with TechRivo is a great experience
Start your cooperation with TechRivo, a leading software development company, to achieve your goals.    
We offer a personalized approach supported by a top tech team, who know how to solutions that fulfill the most demanding expectations.
Why choose TechRivo as Your
Software
Development Company?
TechRivo is a boutique software development company. Our team is relatively small but consists of top professionals in their domain who deliver real value instead of merely code lines. We work only with a few clients simultaneously, which allows us to maintain high performance and quality levels.
Close Collaboration & Better Control
We appreciate and build relationships. Cooperating with us, you will get not only a contractor who can write code but a partner who will help you to reach your goals and grow your business in the direction you are taking it. We communicate and coordinate with you, provide regular reporting and guide you through every turning point, so you are fully immersed in the project.
Personalized Services & Customer Satisfaction
We won't make you adjust to being able to work with us: instead, we will adapt to find a matching approach to deliver the maximum value for your business. Such customization gives us a chance to understand your expectation of our Node.js development services deeper and cater more appropriately to them. As a result, we manage to deliver fully-fledged solutions efficiently, which results in high customer satisfaction.
We guarantee real value to every client. Due to the small number of projects in the pipeline, our specialists are able to fully dedicate their talents to your development process and perform at a peak level. This leads to high-quality code and real solutions aimed to solve core problems and challenges instead of merely quick, superficial results just masking as satisfactory.
Consistency & Reliability
A personalized, boutique approach makes us extremely robust for arising risks and troubles. Every project holds tremendous business and reputational value for us, hence, we dedicate our whole capacities to overcoming challenges, adapting to changing environments, and completing our common journey with results that will satisfy both sides.
These are a few of the services we provide: